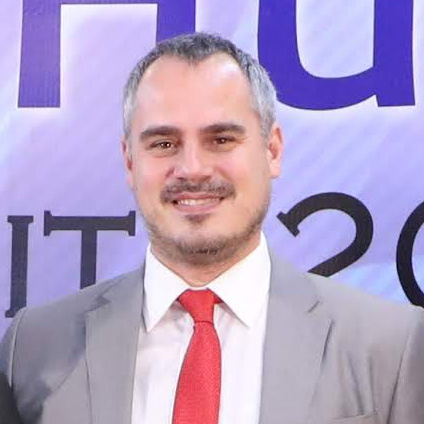 Alexander started his career with IBM in 2001, during his graduate studies and was appointed to his first managerial position in 2004 in the Accounting Centre. With an MBA from University of Bellevue (USA), he was well placed to assimilate into the US and IBM culture and leadership styles. Alexander frequently went above and beyond the requirements of his role, taking on additional cross Centre projects which shaped the overall structure of the Slovakia ISC. He performed these activities with dedication, commitment, passion and made the necessary adjustments to his schedule to ensure completion of tasks on time and with quality.
Alexander commenced Lean Six Sigma Project Management training in 2008 and certified as a green belt (leading a significant project) within a year. He then took a course over the next 9 months to obtain his Black Belt certification. His ability to absorb multiple responsibilities within IBM, whilst also committed to deliver outstanding service to the country business leaders was recognized in 2011 when Alexander was appointed as Nordics Chief Financial Officer within the Global Technology Services (SO) division.
In 2013 Alexander continued his career outside IBM, joining his old time friend Lubomir (owner of the software company Credit Trading Ltd) as Chief Operating Officer to develop world wide strategy on Forex Automated Trading System product called MatrasPlatform. During this time he also joins the startup project of Organic Coffee Mallay and builds a quality coffee brand from Indonesia in Slovakia. Outside of his daily work he focuses on his online projects as founder, website creator, writer and a travel agency owner. He started a daily book review magazine in Slovakia and currently employs 40 writers, copywriters and editors. He loves to travel and explore the world opportunities. He is co-founder of the Indian Chamber of Commerce and Culture where he hopes to bring his finance and operations skills to introduce Slovakia to India and India to Slovakia.