Dear INDCHAM partner,
The Indian Chamber of Commerce and Culture in the Slovak republic (INDCHAM) would like to invite you to its 1st Annual INDIAN XMAS NETWORKING EVENT on December 13, 2016, 18:30 - 21:00.
The venue selected for this place brings Indian culture and furniture to Slovakia and is located in Rožňavská 1, R1 Center, BA in Indigo Decor. This is a closed invitation event, so please RVSP respond back to us as soon as possible so we can reserve your place.
INDCHAM members and guests are invited to an evening of networking and festive cheer with Indian food, drinks and Bollywood entertainment provided by artists with live music and dance performance. The invited companies represent participants of Indo-Slovak Business Forums, government officials, banks, top consulting and automotive companies, SARIO representatives and his Excellency Ambassador Mann from Embassy of India. It's a wonderful chance to meet other local entrepreneurs, find out about the Indian Chamber and what it can do for your business, plus get information on how you can become a member. But most of all, it's a great opportunity just to relax, have a good time and meet some very nice people and friends from India. If your company ever thought of expanding to Indian market, this event is right place to be because you can learn from others. I hope to see you there.
If you are interested in our endeavors and would like to reserve your place, contact me at This email address is being protected from spambots. You need JavaScript enabled to view it. or +421 917252 978 or visit our web site www.indianchamber.sk
PICTURES FROM THE EVENT: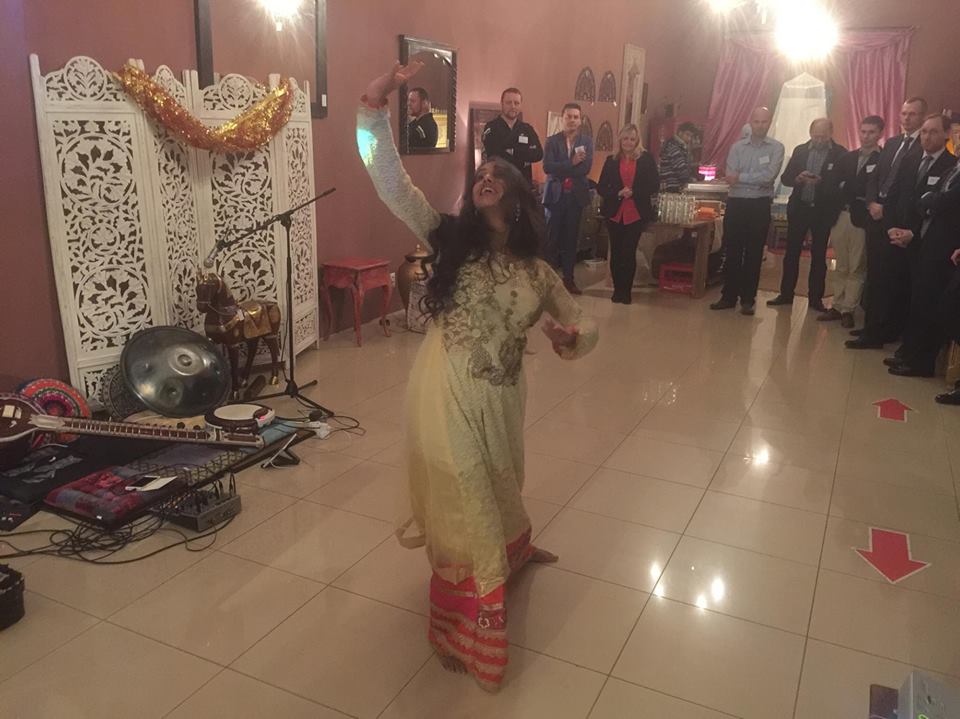 THANK YOU NOTE:
Dear L&Gs,
thank you very much for attending the 1st Annual Indian Christmas B2B Networking event. I am glad we could host such a great group of people, that His Excellency Ambassador Mann stopped by and welcomed you as well. I hope you had a marvelous time, you enjoyed the food and music we prepared for you. Special thanks to Rashee Chauhan, co-founder of INDCHAM for her dance performance and The Kollar Brothers for music played. Also thanks for the great Indian food from the Royal Kashmir Restaurant and last but not least for the venue provided by INDIGO Decor and lucky prizes by Indimex. In the attached spreadsheet you can find attending business partners and the companies represented. We are not disclosing any further private information like phone and email however, if you missed somebody's business card and remember good talk, I would encourage you to contact us and we can ask the partner for connecting you again.

On behalf of the Indian Chamber of Commerce and Culture in the Slovak Republic (INDCHAM), organizing team and members, I would like to wish you all the best in your business and personal life and if we don't see each other this year also Merry Christmas and Happy New Year. Many of you asked for personal follow up meetings for which I am very grateful, we can plan together the business development, Indian partnerships, investors talk and overall strategy for expansion of your services and products whether in Slovakia or in India. For more information you can visit our website www.indianchamber.sk or www.indianchamberslovakia.com

For membership consideration, please give us a call or visit our page at: http://www.indianchamber.sk/en/members/member-benefits